(2022.0.0) Open a Project in TruView
To open a project in TruView LIVE, navigate to the Project Selector area, choose your project and click on the Project's Thumbnail in Grid View or Project Name in List View. This will open Cyclone ENTERPRISE's integrated, browser-based viewer. The viewer will open in the same tab.
Note: The title and menu bar will change slightly and will now include the TruView LIVE Settings button in the right-side buttons. Please see Section 3.2 for more information about this.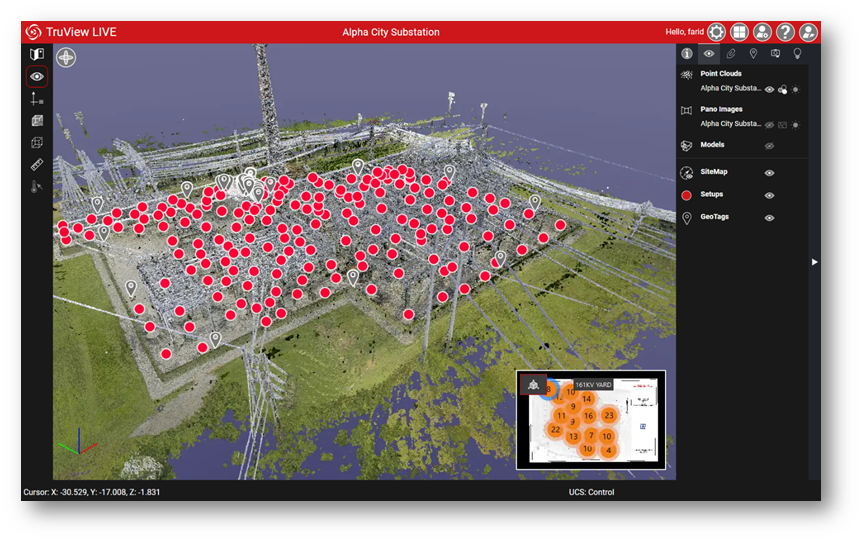 Note: For TruView LIVE's help topics, please see its separate Help documentation. To access it, open a project open in the viewer; there is a Help icon at the bottom of the left-side toolbar.