(2022.0.0) Publish an LGS Copy of a Project (Manual Backup)
To create an LGS copy of a project, select the project from the list and click the Publish Project button. A new dialog will open. Enter a file name and assign an optional password to the published LGS file.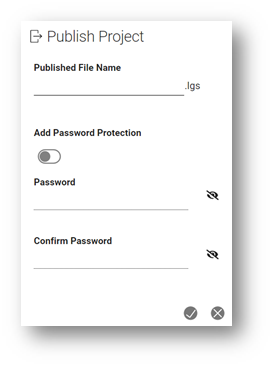 After setting the file name and password, the LGS file preparation will begin.
Note: If the Project is password-protected, entering the project password will be required. This is different than the password that could optionally be assigned to the LGS file in the previous step.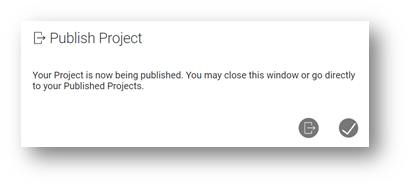 The LGS file will be prepared and listed in Cyclone ENTERPRISE Published Projects section. This list provides information on the Project Name, Given File Name, Data of Publish, Publishing User and Status if the LGS is ready to download. You will also have the option to download or delete the LGS file.